Smart cities come in all forms, shapes and sizes, and no one approach to infusing connected technology into a city's operations is right for every locality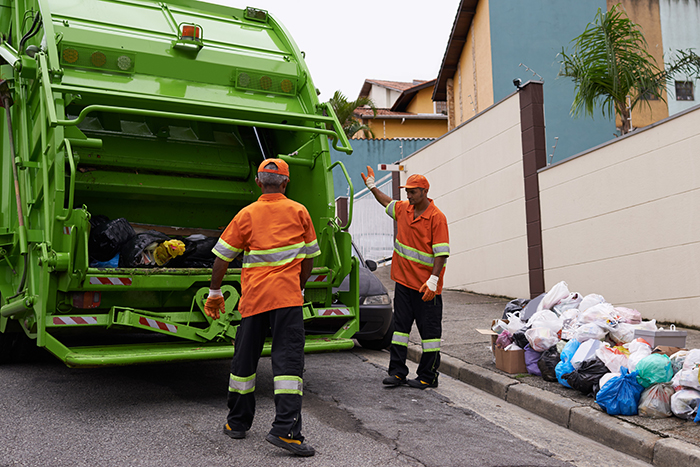 Cities can use IoT to make trash collection more efficient. Photo credit: People Images/Getty Images
However, there are some common use cases and best practices that all cities looking to become smart cities or enhance their existing initiatives can follow. This is especially true if city governments look at smart city programs through the lens of resident engagement, or how users actually interact with services.
Last month, the Georgia Institute of Technology's Center for the Development and Application of Internet of Things Technologies released a white paper, "Driving New Modes of IoT-Facilitated Citizen/User Engagement," which explores IoT as not merely a collection of technologies, but as a force with "societal impacts and benefits as well as social outcomes that can be advanced, enhanced and simplified by the use of 'smart' technologies."
"Through data capturing, sharing and processing, both the private and public sectors can devise specific, data-driven solutions integrating social, economic, policy and contextual inputs," the report says. "User feedback will ensure that the solutions are meeting citizen needs."
Cities must address a variety of stakeholder needs and concerns as they justify and develop smart city projects, according to the white paper. City residents "must receive sufficient information to enable them to develop a clear understanding of how the data is being used, and who has ownership and control of this data," the report says, emphasizing the importance of security and privacy.
The report also explores five key use cases for IoT in smart cities: municipal service management, utilities, public safety, transportation and healthcare. All of these share common elements and must be secured properly.
Read the full story here.